Thrilling riddles
Selected riddles, padlocks, special solutions, everything is just for you to have fun.
Parking is free near the escape room, so its easy to find a parking lot unless you have a spaceship.
60 minutes out
For (maximum) 60 minutes you can get out from the normal world.
Flow - experience
" The flow-experience is a state of mind when the human mind fully dive into the activity what it does, from that activity gets some joy. " (László Mérő: Logic of emotions)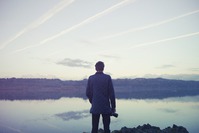 Helpful operators
An improving, not perfect but try to be perfect team who serve the guests fully. They help when you stuck by one of the riddles, or stay silent when that is the thing is needed.